Subisolution provides the best Subaru gearbox repairs in the country at competitive prices.
We are an interstate repairer/supplier of top-quality Subaru gearboxes for both manual and Automatic/CVT Subaru model vehicles. We include the latest revised parts applicable to each Subaru gearbox for trouble free running. We choose to use Subaru OEM parts so that your gearbox performs like it was when new.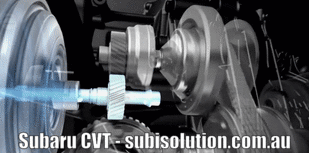 Forester
WRX
Outback
STi
Impreza
Liberty
Complete or partial manual Subaru gearbox overhauls covering all:
Manual transfer case and Viscous coupling supplies.
Diagnosis of Gearbox faults both Subaru Automatic/CVT and Manual transmissions.
All Subaru 6 Speed repairs and overhauls. 2001 STi -2015 STi are our speciality.
Overhaul and repairs to Subaru Automatic/CVT.
Subaru Automatic valve body overhauls.
Parts supplier of all Subaru transmissions, both Automatic and Manual.
Technical information and advice.
SUBARU MANUAL GEARBOX REPAIR ANALYSIS
There are times when the Subaru gearbox/transmission only requires a partial rebuild (This is subject to the type of Subaru Gearbox/transmission fitted to your vehicle). Choosing to repair is normally an efficient cost effective means.
Unlike the typical gearbox rebuilding service in the industry, we ensure that the most known components to fail in the Subaru gearbox are renewed with the latest revised parts if available.SUBARU GEARBOX REBUILD ANALYSIS
Each Subaru gearbox that requires a complete overhaul is completely dismantled, thoroughly inspected for damaged and worn components. An assessment is carried out and reported back to the customer about the best repair method for their Subaru gearbox.
Our standard rebuild of the Subaru Gearbox generally consists of rebuilding the entire gear set with a focus to renew parts that are common to fail in the Subaru gearbox. Renewing of the Viscous coupling, Bearings, Synchro's, rings, bearings, along with a complete gasket is our standard practice to promote complete reliability and customer satisfaction.